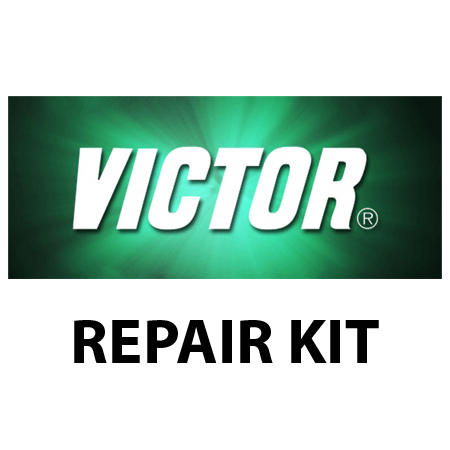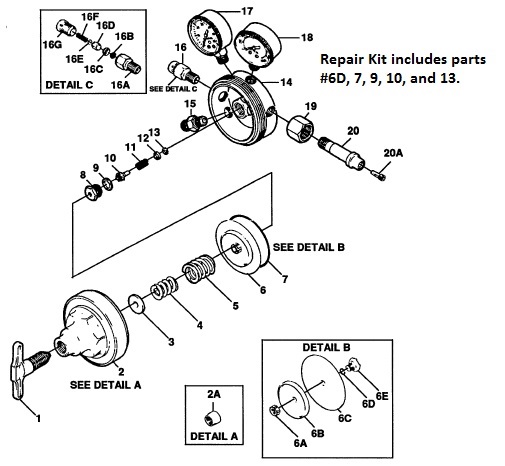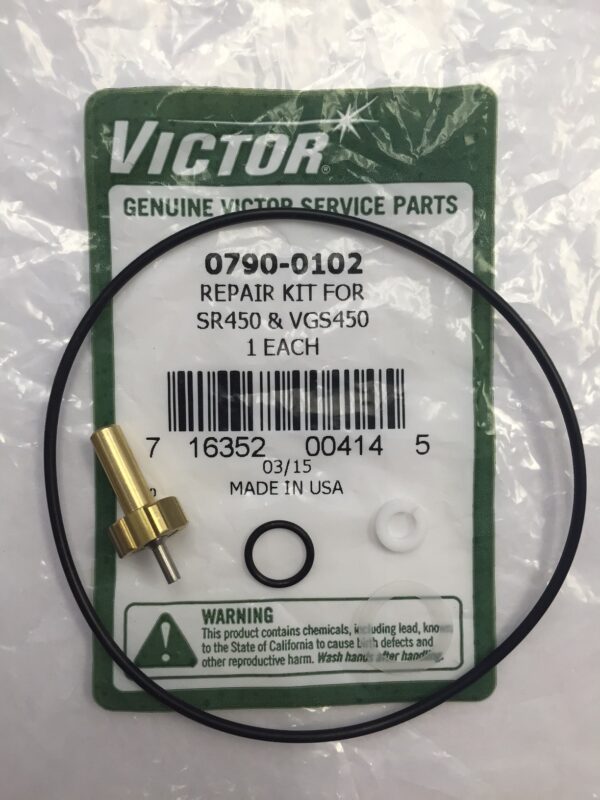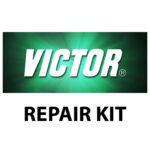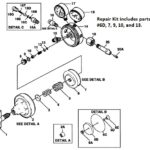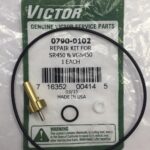 SR450 Repair Kit #0790-0102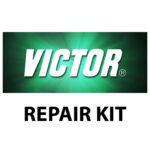 SR450 Repair Kit #0790-0102
Let the professionals rebuild your equipment!
Description
Additional information
Description
Repair Kit for SR450 Victor Regulator. This is an original Victor Repair Kit with all of the recommended soft parts to rebuild regulator.
The CSR regulator is the same as SR, but has colored coded gauge faces.
The A-B-C-D-E after a Victor model number refers to the delivery pressure of the regulator.  A=15psi, B=40psi, C=80psi, D=120 psi, and E=225psi.
Unless otherwise stated in the description of repair kit, each Victor kit will repair all delivery pressures.
This kit also repairs the Victor model VGS450.
Victor Part #0790-0102
(Click image above to view repair kit parts)