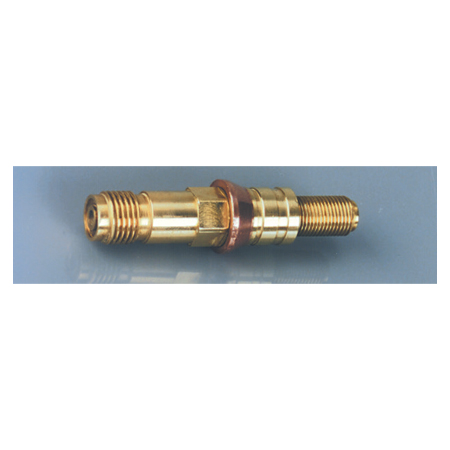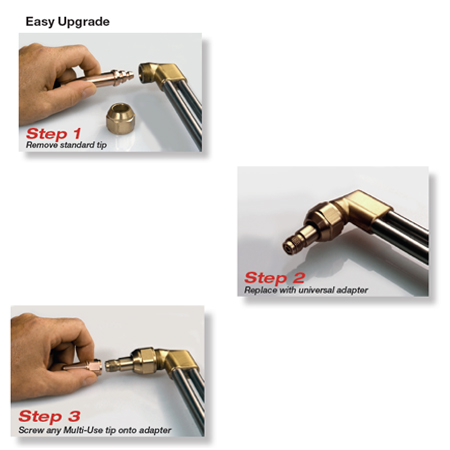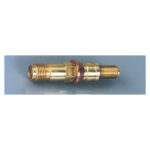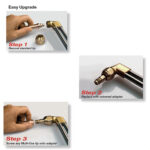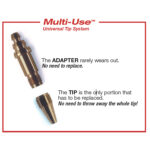 Air Products Multi-Use Tip Adapter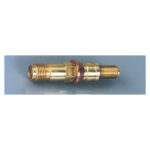 Air Products Multi-Use Tip Adapter
$16.95
$16.95
Description
Additional information
Description
Air Products Multi-Use Tip Adapter
Tip adapter for Air Products Torch Model # 121, M6, 201, and KGLG.
This is the tip adapter only and paired with the M6 torch tips, sold separately.
Benefits:
• Quick and easy tip changes
• Only one adapter needed for each torch
• Every Multi-Use tip fits every adapter
• Virtually eliminates torch head re-seating
• Tip inventory can be reduced
• Heat, cut and weld with the same torch
• Adapters and tips for all gases
A simple effective upgrade that can save you
as much as 60% in replacement tip costs.