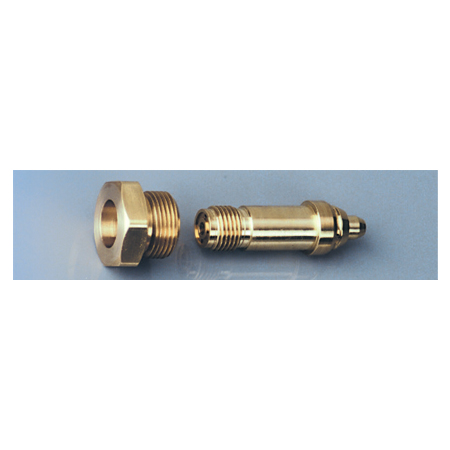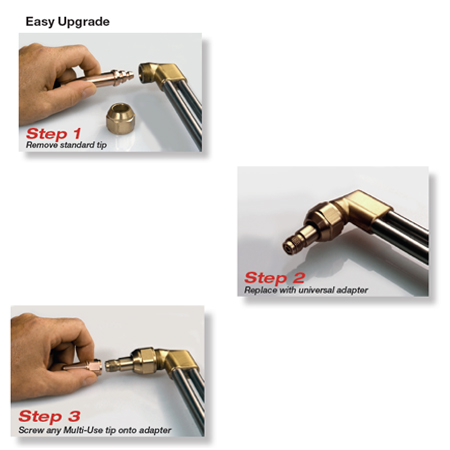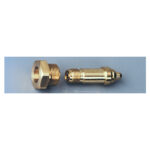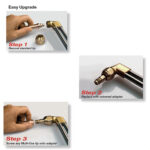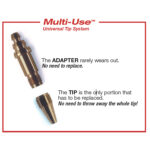 Craftsman Multi-Use Tip Adapter & Tip Nut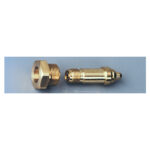 Craftsman Multi-Use Tip Adapter & Tip Nut
$16.95
$16.95
Description
Additional information
Description
Craftsman Multi-Use Tip Adapter & Tip Nut
Tip adapter for Craftsman Torch Model #B or BL.
This is the tip adapter only and paired with the M6 torch tips, sold separately.
Standard Craftsman tip nuts are not compatible with this tip adapter. Must use the American Torch Tip tip nut designed for this adapter.
Included:
Craftsman Multi-Use Tip Adapter
Harris Tip Nut
Benefits:
• Quick and easy tip changes
• Only one adapter needed for each torch
• Every Multi-Use tip fits every adapter
• Virtually eliminates torch head re-seating
• Tip inventory can be reduced
• Heat, cut and weld with the same torch
• Adapters and tips for all gases
A simple effective upgrade that can save you
as much as 60% in replacement tip costs.