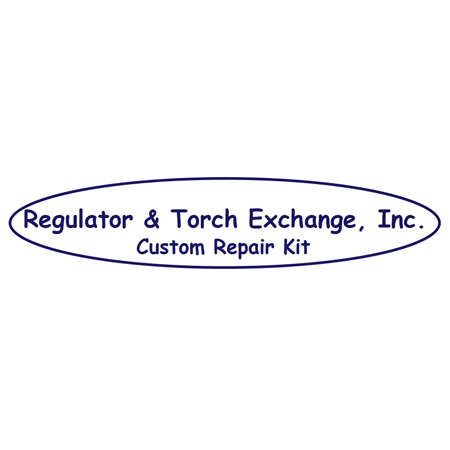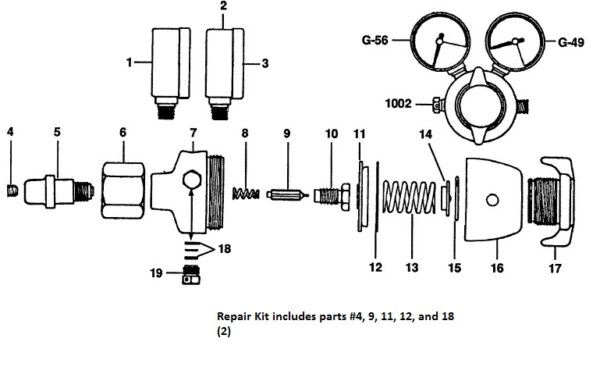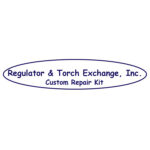 Uniweld RO Repair Kit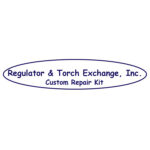 Uniweld RO Repair Kit
$29.95
$29.95
RO Repair Kit for all Uniweld R Series Oxygen Regulators
Let the professionals rebuild your equipment!
Description
Additional information
Description
Uniweld Repair kit for RO series Oxygen regulator.  The repair kits includes the inlet filter #R23-A, valve seat B-13-2, diaphragm B-8, diaphragm slip ring B-7, burst disc #1042 and burst disc washers #54X41-2.
Depending on the model, the valve stem on the Uniweld R Series can be accessed at the back of the regulator through the  inlet nipple, or from the front of the regulator under the bonnet and diaphragm.
Please note: This repair kit will not rebuild the RO-100 Regulators.
(Click image above to view repair kit parts)