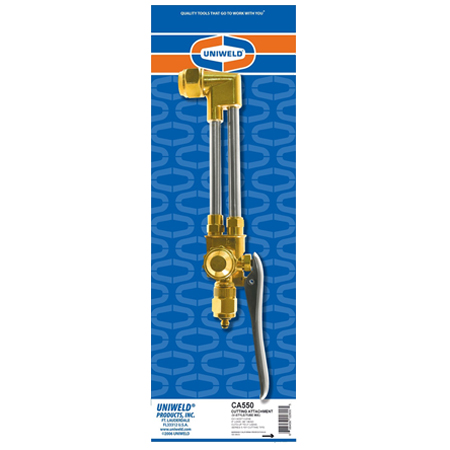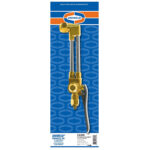 Uniweld CA550 Cutting Attachment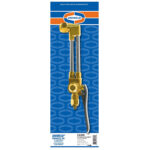 Uniweld CA550 Cutting Attachment
$115.95
$115.95
Uniweld CA550 Cutting Attachment
Description
Additional information
Description
Uniweld CA550 Cutting Attachment
Uniweld's V-style cutting attachments have a forged brass head and body, feature a nickel alloy gas tubes for maximum strength and heat dissipation, and an internal heavy duty one-piece copper universal gas mixer.
Specifications
Length– 8″
Weight– 15 oz.
Head Angle– 90°
Cutting Capacity– 2″
Compatibility
Compatible Welding Handles– WH250, WH550, and 71.
Compatible Tips– 5-101, 5-200, and 5-200M.