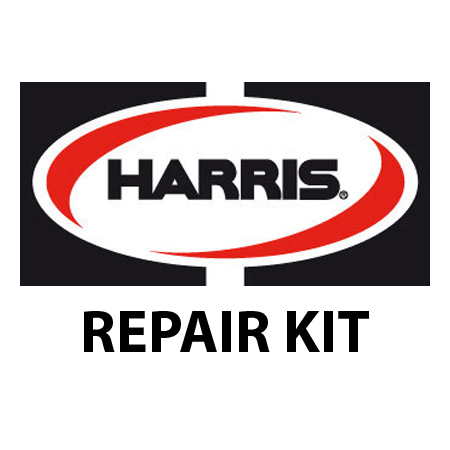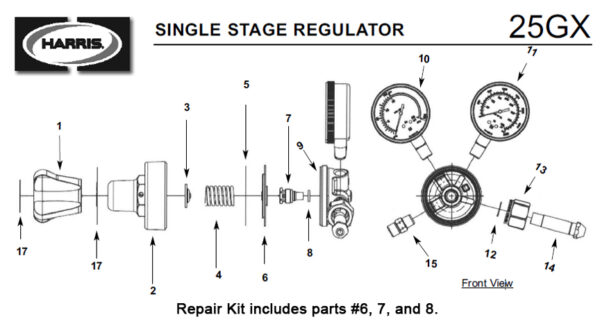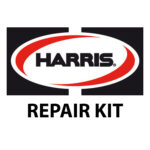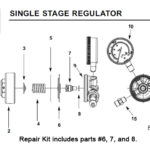 Harris 25GX-RK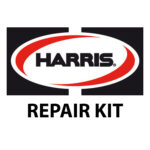 Harris 25GX Repair Kit
Let the professionals rebuild your equipment!
Description
Additional information
Description
  The 25 series has been updated over the years.  Older Harris 25 models have a seat assemble that consist of several individual parts.  The newer Harris 25 models use an encapsulated seat assemble (Cartridge).    Also, some of the older Harris 25 models have a fine thread 1/2-27 inlet connection, not a 1/4 NPT  which is standard  on all newer models.
Please verify which Harris 25 series regulator you have before purchasing inlet connection or repair kit.
This repair kit #H25GX-RK will repair the following model numbers: 25GX-50-510P, 25GX-145-540, 25GX-145-580, 25GX-145-590, & 25GX-200-580.
Kit includes the following original Harris parts: Encapsulated Valve Seat #9100845,  Diaphragm #9100803, and O-Ring #9002860.
This repair kit will not repair the Harris 25GX-15-300 or 25GX-15-510 Acetylene regulators.
(Click image above to view repair kit parts)