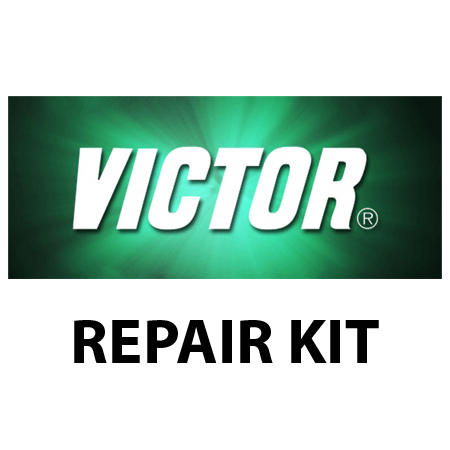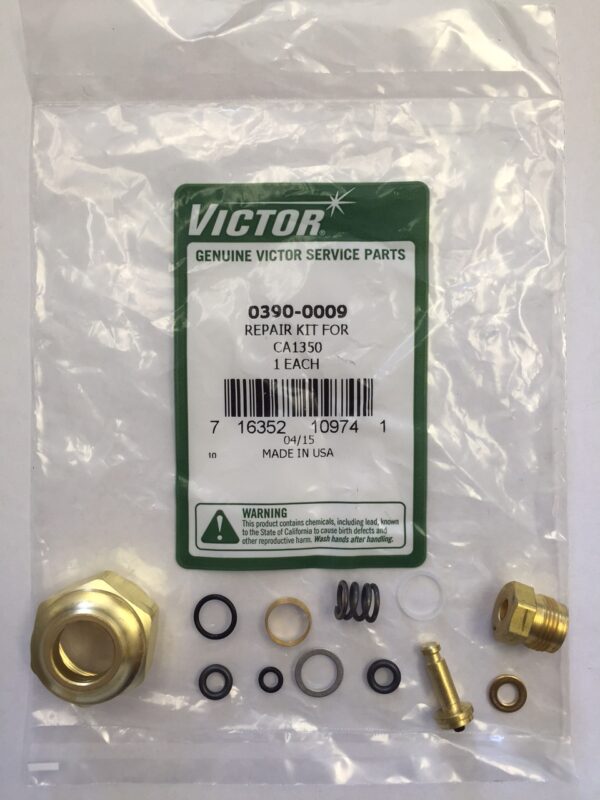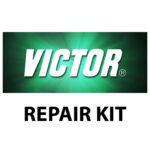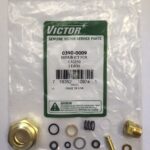 CA1350 Repair Kit #0390-0009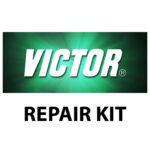 CA1350 Repair Kit #0390-0009
$25.95
$25.95
Let the professionals rebuild your equipment!
Description
Additional information
Description
OEM Repair Kit for a Victor Cutting Attachment. 

 Can be used on the following equipment. CA1350, CA1260, CA270 and CA27.
Victor Part

#

0390-0009
Note: New Models do not have part #8 and #9 in drawing below.  Also, this tip nut will not work with older CA1350 and CA1260.  This tip nut uses a 1″ wrench.  The older CA1350 and CA1260 use a 7/8″ wrench.  The Victor part for the older CA1350 and CA1260 tip nut is #0309-0049.
(Click image above to view repair kit parts)